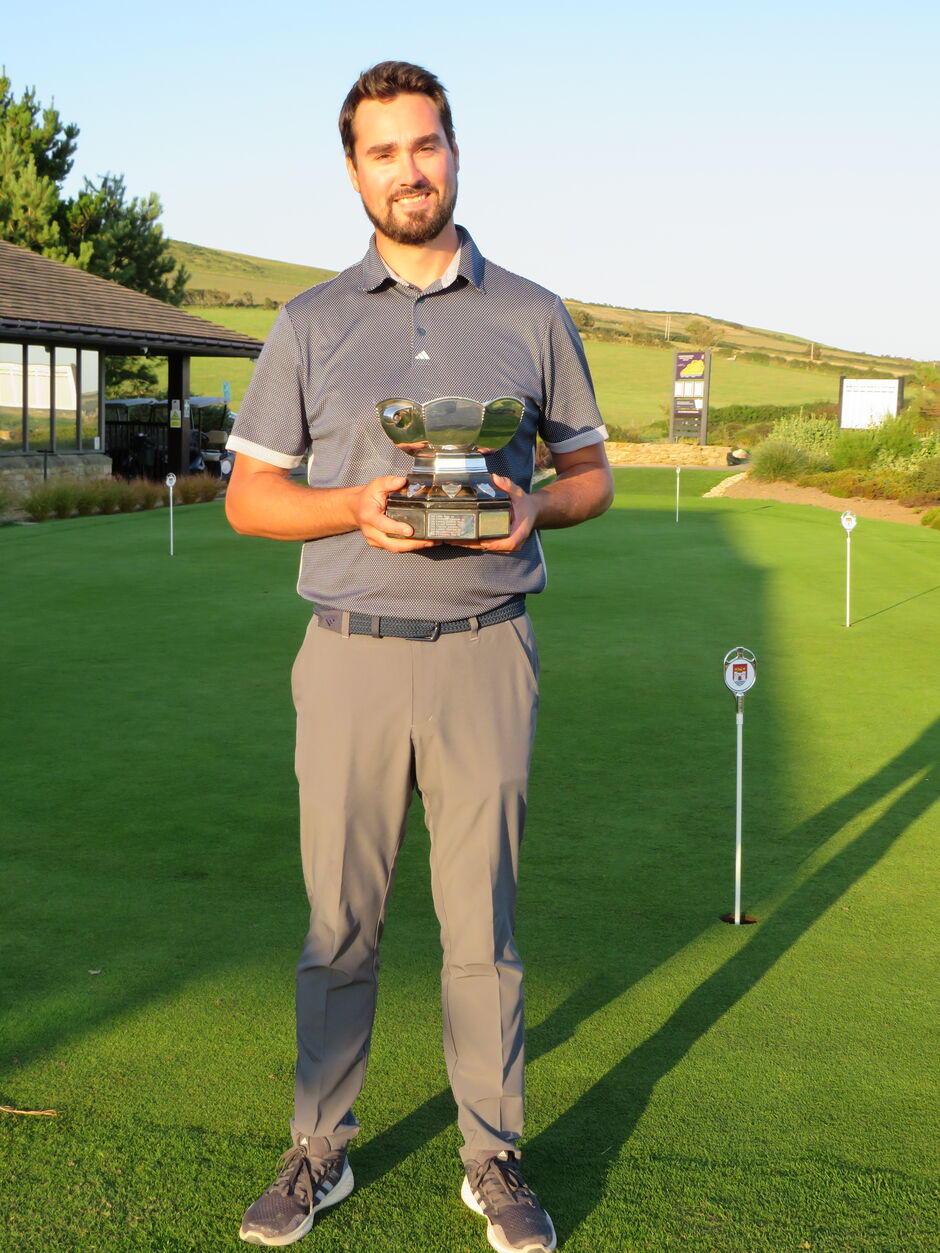 bridport & Wd Golf Club 22 August 2021
The County Stroke Play Championship got under way at a very sunny and warm Bridport with a course still looking very green and some rough that would prove costly if not avoided. The early players found scoring difficult and they may have also have found a little of the rough around. Andy Rideout and Robbie Mabb finished on 71 one back from Matt Sandy and Matt Sutcliffe Remedy Oak both on a one under 70.
For the first round scores click here.
The afternoon saw the wind get stronger making scoring a little more difficult. This didnt deter young Zac Mudford who built on his moerning round of 74 to come home with a one under 70 for a two round total of 144. Rideout and Mabb both finished with 72s and 143 totals. Matt had a level 71 for a 141total but the round of the day went to Remedies Gregg Sutcliffe with a very fine four under 67 to tkae hime to -5 for the 36 holes and taking both the Parkstone Trophy along with the Weymouth Jubilee Cup (Handicap) with young Zac have to be contented with the runner up in the handicap section.
Congratulations to Gregg on winning the 2021 Stroke Play Championship.
For the second round scores click here.
To view the 36 hole scores click here.
Donald Holmes
Matt Sandy Sherborne took the Donald Holmes title with a 72 hole total of 284 one clear of Andy Rideout (285) with Robbie Mabb in thrid place on 289.
We would like to thank the members of Bridport and WD GC for hosting the event.