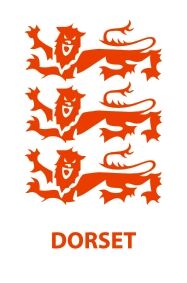 Welcome to Golf in Dorset
Welcome to the Dorset Golf Union promoting and developing the Amateur game in Dorset, here you will find County Golf News, Results, County Matters and fixtures, including details of our Member Clubs.

The Dorset County Golf Union was founded in 1923 and exists to represent the male golfers in the county and to promote the game of golf. The DCGU is the effective link with the England Golf which amongst its responsibilities includes the application of the Unified Handicapping System.

It is not uncommon to hear the question around golf clubs, what is EG and what do they and the DCGU do for me.............

So fancy playing away? Why not purchase a County Card with discounted golf at over a 1000 clubs across the Country.

Why not join the DCGA and have some fun playing in a friendly 4BBB format with your friends at courses throughout Dorset.

Any problems then please contact the County Secretary, if you enjoyed your visit please let others know. Players who have played in County events can now see their statistics just click on your name.
We are delighted to have Ringwood Brewery as our Sponsor, why not try some of their fine ales. Click on their icon to take a tour of their site and fine ales.

Brittany Ferries have a fantastic range of golf breaks available in France and Spain, including the venue for the 2018 Ryder Cup Le National near Paris. Members of Clubs affiliated to the Dorset Golf Union will receive a 10% discount when they book. Please remember to have your CDH number ready when you call the Golf Desk.

In addition to this members benefit Brittany Ferries are also generously supporting Dorset Clubs and Captains with prizes throughout the year
Contact: call 01202861185 / 07815144582
5 St James Road, Ferndown, Dorset, BH22 9NY