Category Championship 2009
The Category I & II Championships were played at Sherborne and the weather but for a few showers was fine and sunny.
Are congratulations go to: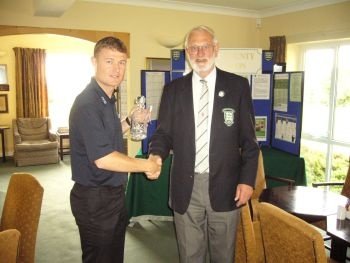 Category I:
Champion 2009: Paul Wills Chedington Court
Runner Up: Will Tindle The Ashley Wood
Third: Luke Hirst Dudsbury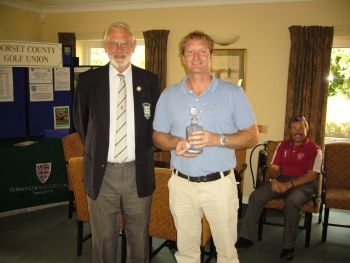 Category II
Champion 2009: Steve Clarke Dudsbury
Runner Up: Jason Jones Christchurch
Third: Rob Sims Bulbury Woods
The Category III &IV Championships were played at Ashley Wood and at last the sun shone and there was no rain.
Category III
Champion 2009: Simon Butler Canford School
Runner Up: Keith Richards Broadstone
Third: John Gower Yeovil GC
Category IV
Champion 2009: James Roberson Dudsbury
Runner Up: Dave Falconer Came Down
Third: Don Sargent Chedington Court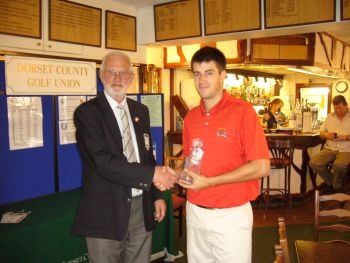 The winners will be battling it out at Parkstone in June 2010 to see who will represent Dorset next August at Woodhall Spa for the Gold Medal.
2009 Catergory Playoff
On Monday 1 June on one of the hottest days of the year the 2008 Category champions came together at Broadstone GC for the play off to decide who will be going to Woodhall Spa to represent Dorset in the EGU Gold Medal Competition. The four Champions were Scott Heap Ferndown, John Morton Yeovil, Richard Smith Ferndown Forest and Stuart Newman Knighton Heath, all players enjoyed their round with some fine golf being played and our congratulations go to Scott Heap Ferndown on his gross 71 net 67 which took the prize from Richard Smith 85 net 71.
John Morton Yeovil & Scott Heap Ferndown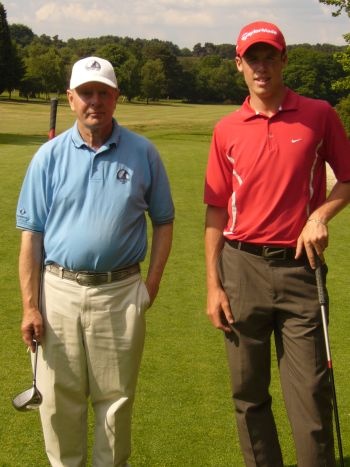 Richard Smith Ferndown Forest & Stuart Newman Knighton Heath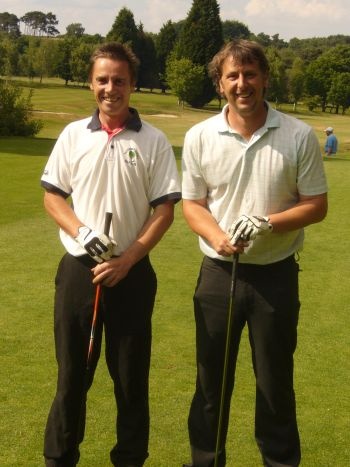 Runner up Justin Morris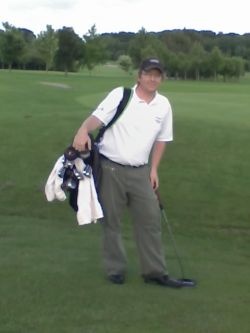 Third place James Coates