Results - 2008 - County Boys Championship
Dorset County Boys Championship - 29 May 2008 - Parkstone GC
2008 Boys Champion - Corey Coshan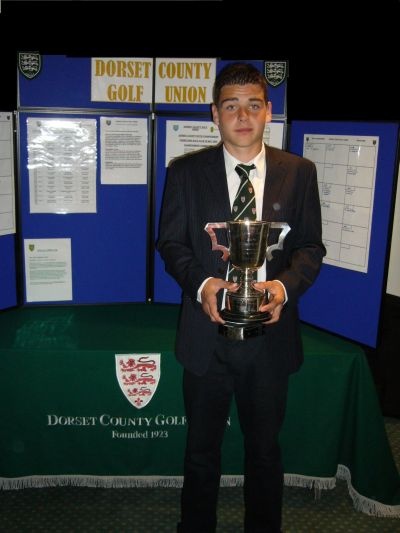 Given all the rain the day before and a few requests the weather held and the Dorset County Boys Championship got under way at a very sunny and pleasant Parkstone GC. With receptive greens but wet lush rough scoring was difficult Corey came home with a 72 level par closely followed by James Higgins (Highcliffe) Sam Mullins (Dudsbury) and Robbie Mabb (Weymouth) all on 74. Scoring got better in the afternoon for the 26 players who made the cut. The afternoon round belonged to Luke Bartlett (Broadstone) with a gross 70, this was enough to give him third place overall on 148. Corey went one better from the morning with a 71 and a 36 hole total 143 giving him the title some 4 shots clear of James Higgins who came home with a 73 for a 148 total.
The round of the morning belonged to Robbie Busher from Rushmore Park playing off 10 came home in a gross 76 net 66 to take the Weymouth Challenge Cup for the best net morning round. He came back in the afternoon with a gross 75 just to prove the morning was no fluke, needless to say he will no longer be off 10!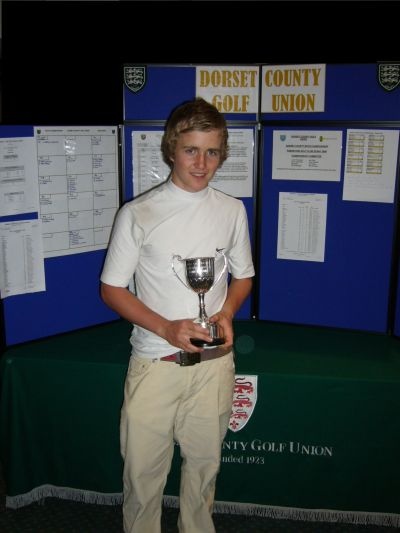 The team event was won by Ferndown A, consisting of Corey Coshan (72) Sam Parsons (77) and Daniel Hannaford whose score was not required (NR)! There total of 149 was just 2 better than the team from Highcliffe Castle.Ferndown Boys Team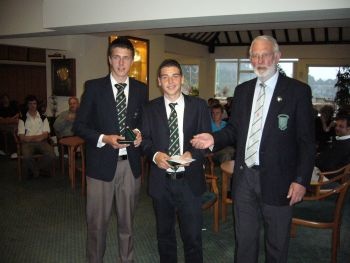 Ferndown will now represent Dorset in the EGU Junior Champion Club event at Harewood Downs GC on 9 / 10 Aug 08.
James Higgins Highcliffe Runner Up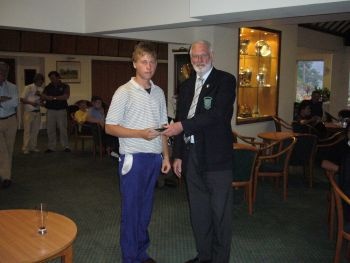 Luke Bartlett Broadstone Third Place