Results - 2007 - Junior Knockout
Junior Knockout Finals Knighton Heath GC 30 August 2007
The Junior Knockout played over the past months came to it?s conclusion at Knighton Heath yesterday when the home club took on Canford Magna in the first semi final and Weymouth played Ferndown in the other. Both matches proved to be tight affairs with each ending in a 3 all draw therefore forcing sudden death play offs to find the finalists. First out was Jordan Mabb (Weymouth) against Ben Heap (Ferndown) this went to the fourth extra hole before Jordan eventually over came Ben who had earlier won against his opponent. Clinton Norris (Knighton Heath) then took on Dan Hannaford (Canford Magna) unfortunately Dan had a flier for his second which ended out of bounds leaving the door open for Knighton to progress to the final.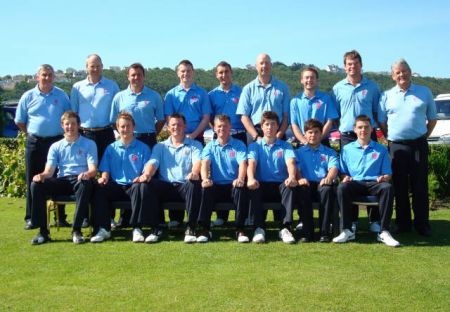 The final was a tight match with Knighton Heath running out winners with a scoreline of 4 - 2. Knighton Heath Junior Knockout WinnersAll but one match was won 1 up just showing how the balance ebbed and flowed between the two teams. The introduction of young Spencer Rumble was an inspired substitution he went on to win 9/7 and was some four under gross as he closed his match out on the eleventh. There was some fine golf played by all the youngsters and great credit goes to both teams for such a fine display. Once more Knighton Heath Golf Course proved to be a great test of golf with the course being presented in excellent condition.
Knighton Heath will now go forward to Saunton to represent the County in the Regional Final and I am sure you will all join me in wishing them every success.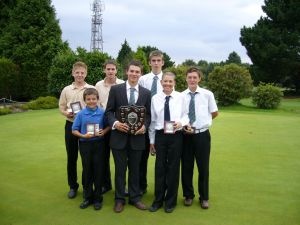 Competition draw sheet complete with results