Seniors Championship – Ferndown 19-20 July 2021

The Seniors were on home soil for this year's Championship being held at a glorious Ferndown GC whose course was quite frankly immaculate and very much appreciated by all of the players taking part. Whilst one always hopes for fine weather the heat was perhaps a little excessive. The Dorset team was in good spirits and were looking to make it another hat trick of appearances at the English Finals.
Phil Bill Ferndown led the way and after nine was level but then he had 4 bad holes but regained his composure over the last 5 to come home with 76. Tony Cole and Ashley Beckett had 81's so we needed our final three to come in with good scores to keep the impressive Wiltshire at bay. They did not disappoint Mark Davies 72, Dave Barton 71 and Gary Earl with a one under 70. So buy the close of day one we were 5 shots clear of Wiltshire with Devon back in third place. Best round of the day went to Devon's Peter Bicknell with a fine 68.
The second round got under way again in very warm but glorious conditions with the start sheet having been flipped so the leaders were out last. A lot of the players found scoring tougher but Dorsets Tony Cole certainly posted a great level par 71 making up for the first round and putting the Dorset Team in the driving seat. As the scores came in it was clear it was going to be between Wiltshire and Dorset for the Qualifier. Ashley Beckett was one better than his first round with Phil Bill three better with a fine 73. Mark Davies had 76 and Dave Barton 79 and that left Gary Earl who came home with a fine 74. This put Dorset on top with a +33 total some 16 clear of second place Wiltshire and 33 of third placed Devon.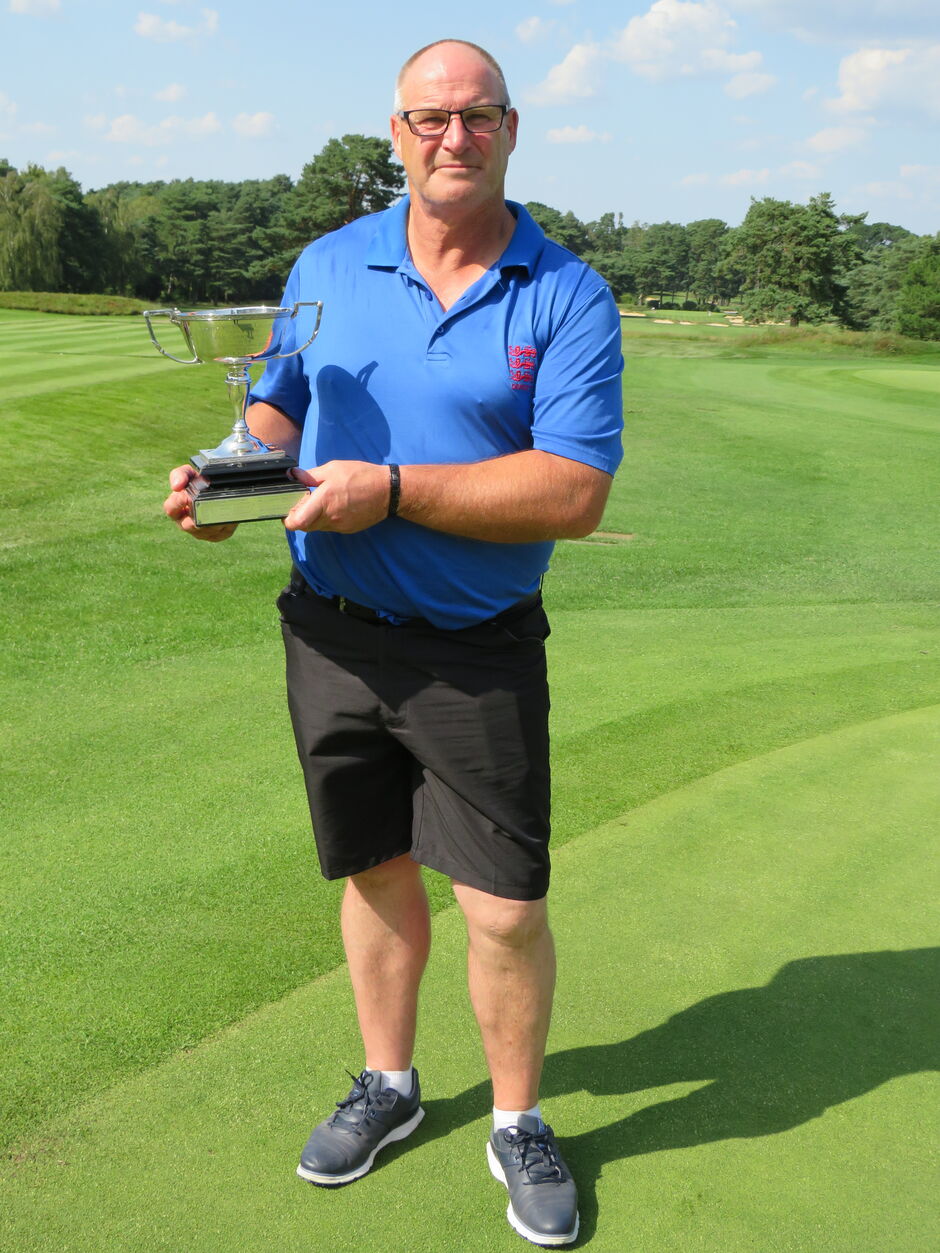 The result was made even sweeter with Gary Earl becoming the SW Senior Champion with a fine 144 total two clear of Mark Snape who took second spot on countback from Devon's Peter Bicknell both on 146. So many congratulations to Gary who takes over the mantle from club team mate Phil Bill.
Dorset will go forward to represent the SW Counties in this year's English County Finals at Grange Park St Helens in October. A truly super team effort and one the Captain must be proud of.