LYME REGIS Golf Club 10 August 2021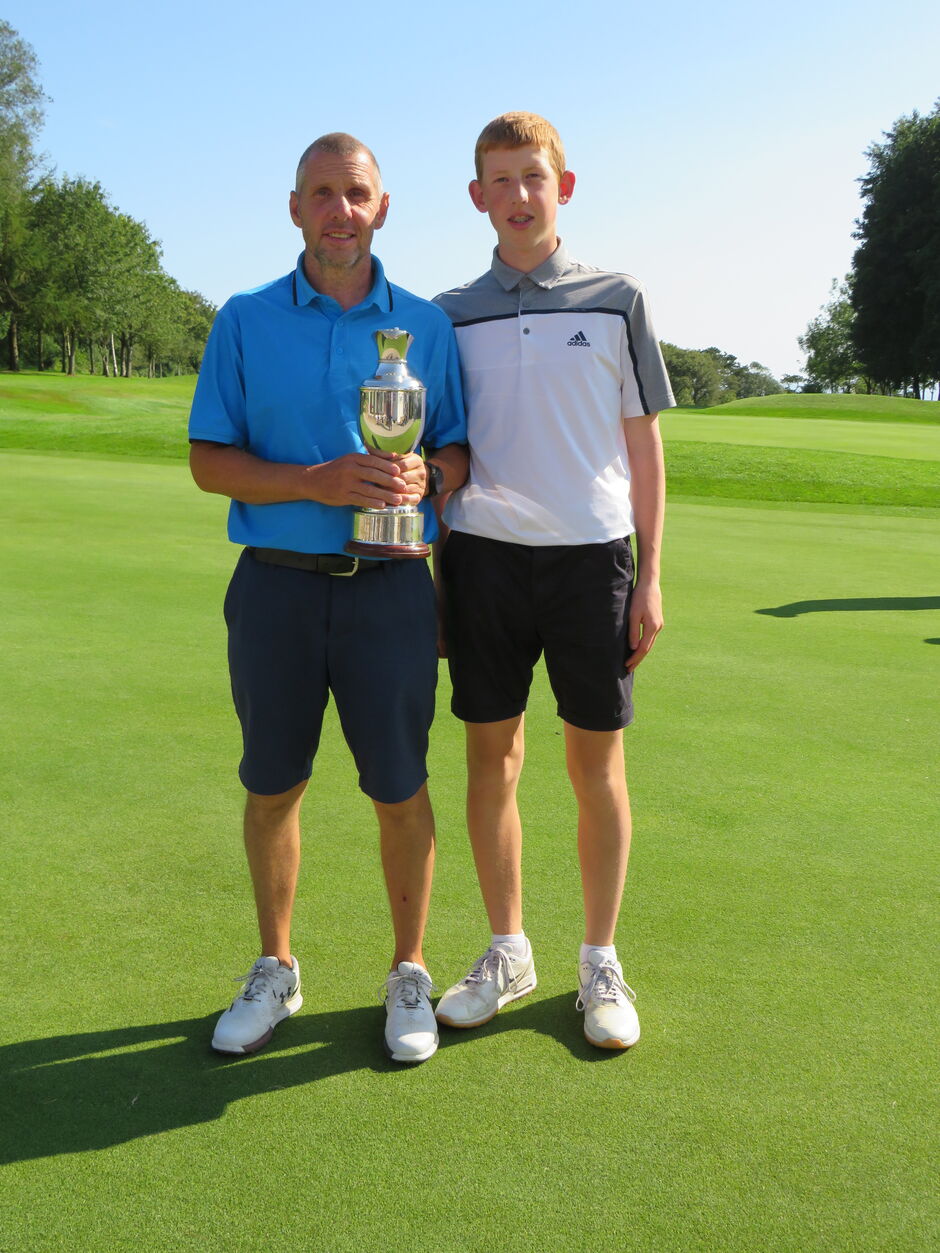 With the sun shining and the heat starting to come back along with a stunning course it was a great day for the youngsters and adults to pitch their wits against the Lyme Regis Course. The course as ever was in great condition and would prove to be a stern test for all. It was a very depleted entry from 2019 a shame really as players have missed a great oppotunity to play a stuuning course on the coast with views to admire. Still that said we had 20 very happy players.
Geoff Cotton was once more here but only as a spectator as he failed to secure a youngster from his club to play in this years event.
Andy Trott with youngest son Toby were out first and came home with a fine 41 points with Amy and Zac Mudford on 34. Jonathan Fretton with Oliver Drewitt had a fine 36. The sherborne pair of Ina clothier and Jack Coward had 41 points to tie with Ansy and Toby but with Andy & Toby having 22 compared to Ian and & Jacks 21 on the back nine meant that this years winners were Andy & Toby Trott who are crowned the 2021 Adult /Junior Champions taking the Bunny Cotton Trophy. A remarkable double for Andy who a fews years back won the event with his older son Sam.
For the individual results click here.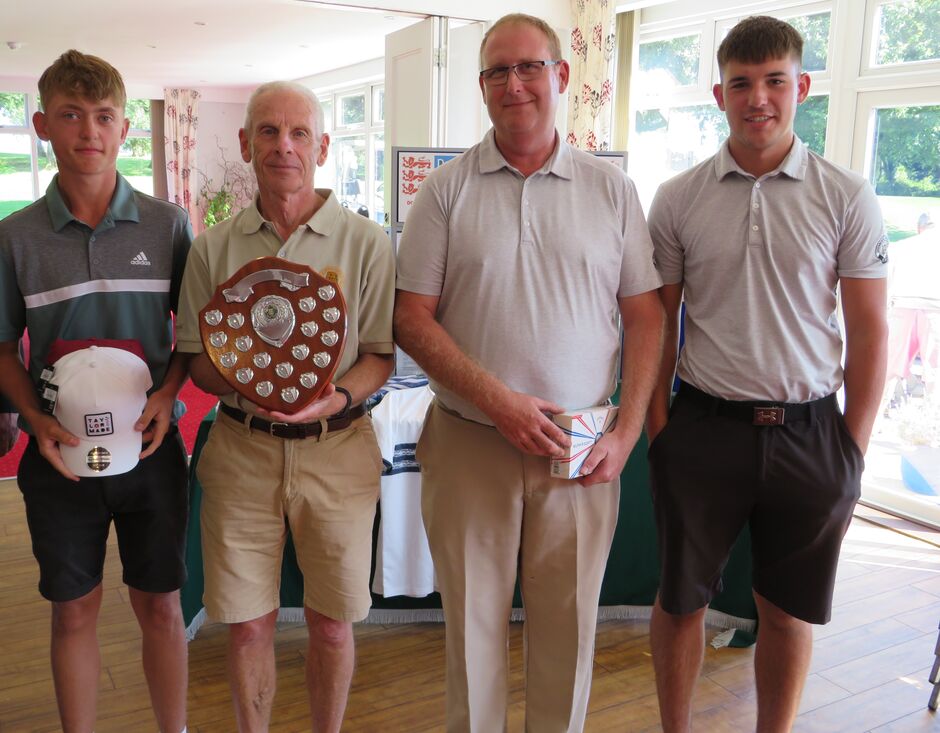 The team of Ian Clothier, Jack Coward, Greg Hassell & Matt Drayton from Sherborne took the Team Title with a total of76 some 6 clear of 2019 winners Ferndown.
For the team results click here.
We thank Lyme Regis for hosting this event the course was excellent as was the catering afterwards which was thoroughly enjoyed by all.