SOMERLEY GC 16 August 2020

A huge thanks to Somerley Golf Club who stepped in this year to allow the Inter-Club mixed to go ahead after Sherborne declined to host
due to the current Covid-19 situation. The weather did not disappoint and we once more we got our share of rain after all the glorious sunshine we have had! The field was somewhat depleted as clubs try to get back after lockdown and our thanks to all those who took part to get the Championship played.

Scratch
Last year's Champions Melissa McMahon & Steve Mudford were back to defend their title but they were pipped to the title by the Parkstone pairing Alice Webb & Adan Yates who came home in 76 winning by 1 shot. As Melissa said a 9 on the fifth did not help their cause.

Congratulations to Alice and Adan on becoming the 2020 Inter-Club Mixed Champions.
Handicap
The Handicap section was well contested and once more scoring proved difficult with players finding it tough going in the rain. First in were the Parkstone pair of current County President Val Ford & John Gordon who had 33 points. Defending Champions Sue Pride & Simon Legg Isle of Purbeck could only manage 32 points just pipping Richard and Rosemary Jackman who also had 32 on countback to take second place. So it was a Parkstone double.

Congratulations to Val & John on becoming the 2020 Inter-Club Mixed Handicap Champions.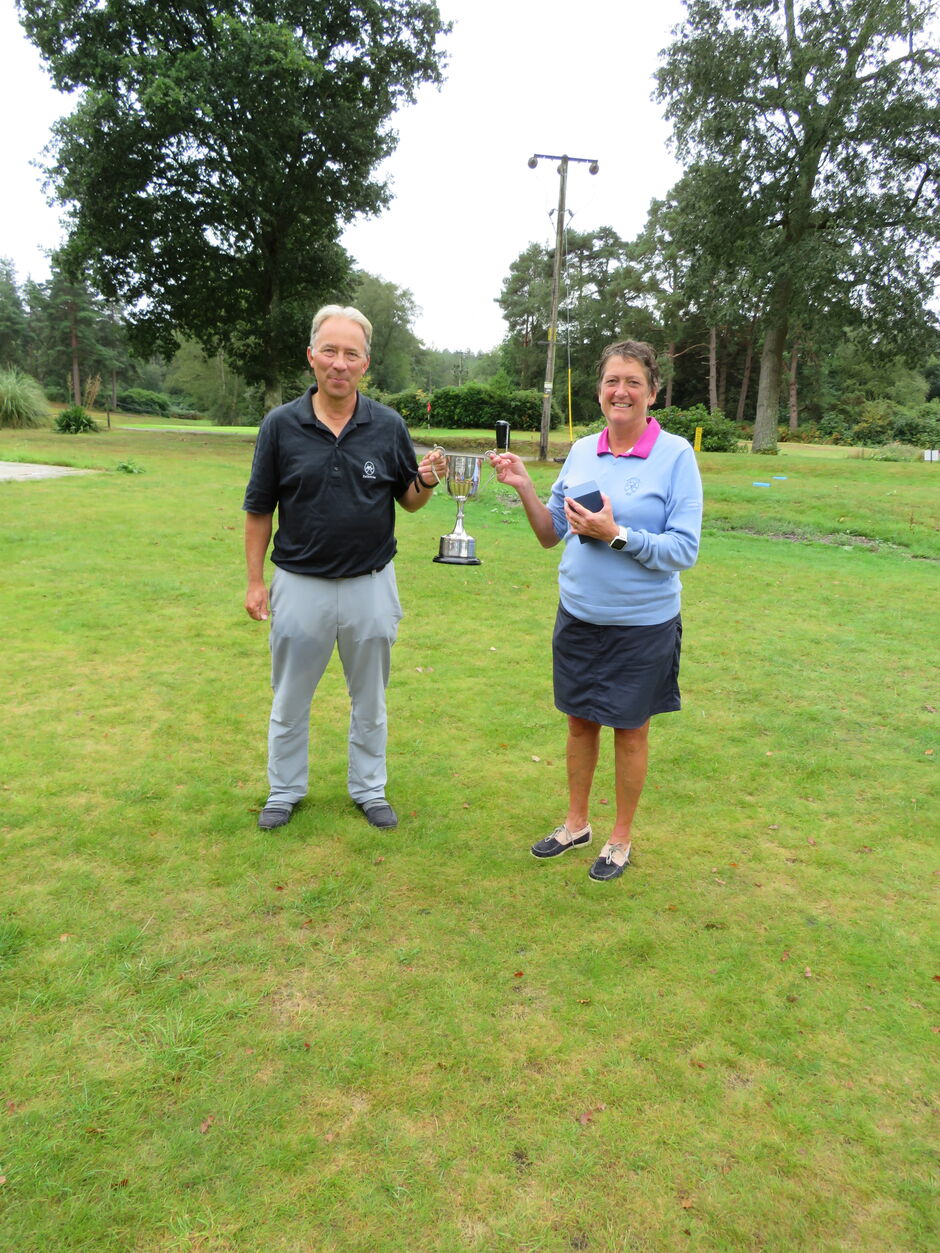 Congratulations to all who took part and we hope you enjoyed your day. We along with the players also thank Somerley GC and it's members for allowing us the use of their course for the Championship.
Next year we will be at Weymouth GC on Sunday 29 August 2021 so come on let us see more clubs taking part.